Featured on the Weploy blog. Click here to view the original article.
By Sara Kaplan | 20th May, 2019
We were the proud partners of World Forum Disrupt's Women of the Web event last week which saw over 250 smart and engaged female leaders from the front lines of Sydney's most influential digital organisations, come together to learn, share knowledge, connect and eat banana bread together. The irony of the event being hosted above an old-fashioned Gentleman's Club was not lost on us, but the energy and empowerment from that room was strong enough to drown out any whiffs of cigar smoke, single malt whisky, or patriarchal leanings that may have been lingering in the air.
The keynote presentations acknowledged thought-provoking and topical issues for everyone, by an incredible panel of guest speakers from the upper ranks of the world's most innovative and successful organisations. These included but were not limited to:
The rise of women in digital
Equal Pay
Building inclusive and equal company culture
Breaking into C-Level leadership
Maternity leave and legal loopholes
Corporate social responsibility
Embracing obstacles and redefining 'failures'
Needless to say, we came away inspired and equipped to make a change too. As part of this we wanted to share some of the highlights of the talks we encountered, beginning with Susie Bayes, Head of Partnerships & Philanthropy at The Guardian.
Purpose to Profit: The New Business Paradigm
The argument for companies to elevate social purpose within their business priorities rather than hide them away within "Corporate Social Responsibility" initiatives is becoming impossible to ignore.
J.Walter Thompson research  adds to global evidence, revealing that:
 89% of respondents "care personally" about protecting the planet
  83% would always pick the brand that has a better record of sustainability
90% agree that companies/brands have a responsibility to take care of the planet and its people.
From Unilever's success through sustainability to Adidas's selling over a million shoes made from ocean plastic, the uplift to these businesses' bottom line is proof that doing good is good for business. Susie shared her own purpose journey and that of Guardian Australia, demonstrating that everyone can make a change through their work.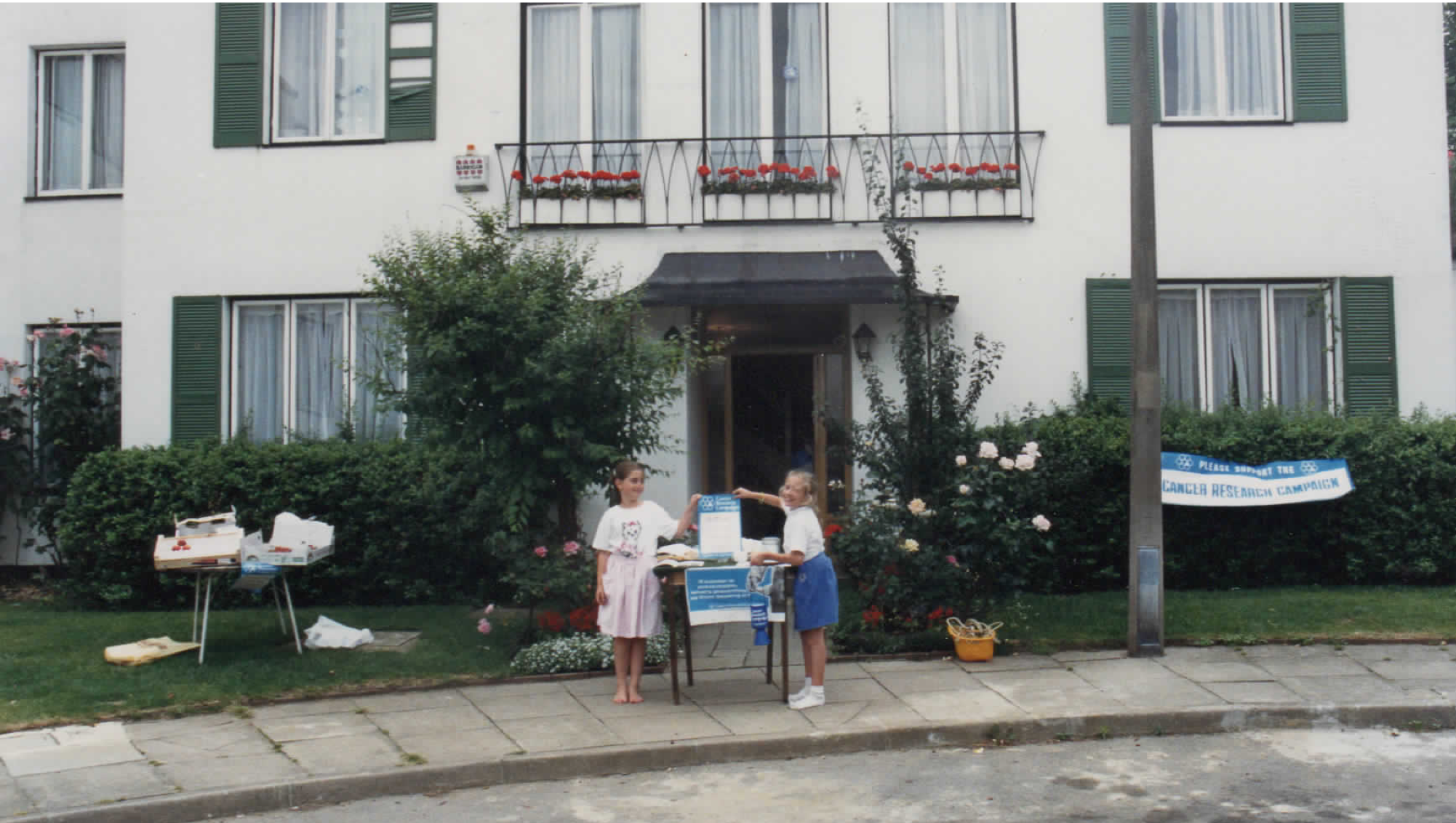 "My Purpose journey started at the age of seven, making my best friend help me run a sale for the Cancer Research Campaign in her garden! I was obsessed with reading about inequality all over the world and through history and really wanted to make a difference in the world. Before university, I taught English for 6 months at a Tanzanian high school, climbing Mount Kilmanjaro with the students. Then, with a deep interest in understanding people and their motivations, I studied Social Psychology. But after I graduated, I got distracted by having fun marketing Paramount, Universal and 20th Century Fox films."
A New Chapter
Susie came to Australia looking for change, and unfulfilled by her first role at a publisher, was delighted when she was contacted about a role at The Guardian.  The news publisher's unique ownership by The Scott Trust ensured editorial independence and Susie loved their in-depth reporting on areas that weren't getting the media attention they deserved, including immigration, indigenous issues and the environment.
Joining "Guardian Labs", the content team, as a Group Account Director, she was responsible for creating ideas and innovative solutions that would help brands connect with readers to achieve their commercial goals.  6 years since its launch in Australia, The Guardian was rapidly increasing audience numbers (now over 5 million Australians) but reach no longer equated to revenue. All publishers faced a challenge: with Google and Facebook taking almost all new digital advertising dollars, how could news pay its way?
Other publishers assumed people wouldn't pay for content and resorted to clickbait to maximise advertising impressions or thought the only way to get reader support was to gate content behind a paywall. The Guardian chose a different, unique path,  predicated on their unique ownership structure and inspired by their mission
"Through clarity and imagination, we will make space for hope".
They supplemented advertising and brand content by asking those who valued them for voluntary support -through reader contributions and philanthropy. With this mixed revenue model, The Guardian broke even and their unique purpose now makes their civic journalism sustainable.
Finding "Ikigai"
At 2015's Purpose conference, Susie came across the Japanese concept of "Ikigai". She realised this captured the pivot she wanted to undertake and looked at how her work could drive positive change which also achieved client objectives. She started to show clients and The Guardian alike the value of creating content that connected to the audience through their values and purpose.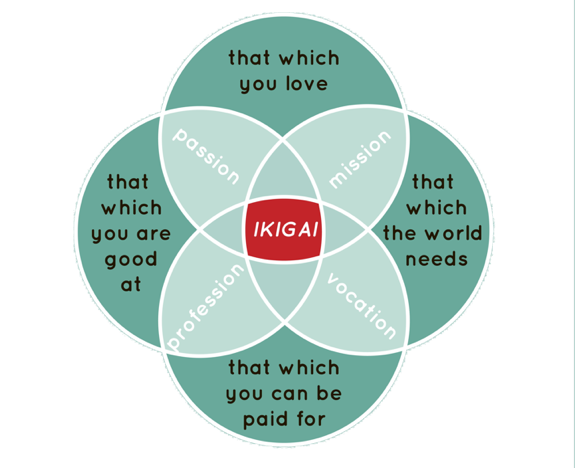 It's 4 years since she started this journey, demonstrating a totally new way of working and it hasn't always been easy.  The hard work has now paid off and her new role allows her to create purpose-led brand partnerships with influential partners from Bank Australia to Powershop.  She's even partnered with Coca Cola, highlighting that 70% of their bottles are now made from recycled plastic, providing a pathway to a circular economy.
This work fulfils The Guardian's mission statement "using clarity and imagination to inspire hope.".  It provides organisations with an authentically relevant way to scale their positive impact by investing in storytelling from The Guardian's trusted voice.
What's your Purpose?
Susie is adamant that, whilst it can be hard, everyone can make change through their work. "If you feel like you want more purpose, think about what you care about and what the world needs – finding out more from initiatives like The UN's Sustainable Development Goals.
You don't have to leave big business to bring purpose to your work. Once you know what impact you want to create, mastering intrapreneurship can help you achieve it:
             Make a compelling business case (Providing data to back up your hunches)
             Negotiate your internal political system (Identify the decision makers)
             Build communities of purpose (advocates within your business)
             Learn from existing stories and models (do more with less) and
             Foster personal resilience (be obsessed with your mission and spend time with your supporters)
Connect with the League of Intrapreneurs for more
Susie believes that together, we can be a force for change. Purposeful business makes sense for all business and is proven to help companies better innovate, invest, serve customers and engage employees. She recommends communicating purposeful initiatives effectively to see maximum return on investment, ideally with a trusted third party voice such as Guardian Labs.
"You can choose courage. Or you can choose comfort. You can't choose both."
She concluded with Brené Brown's quotation, encouraging us to choose the former. Read more content from the Women of the Web event below.